People ask me a lot of questions. I decided to make a post with a few of the more frequent ones and answer them here.
Hugs,
Dawn XOXOXO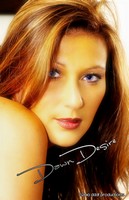 ---
Why do you love pantyhose?
This is a tough question. The short answer is I don't really know. I have worn pantyhose most of my life. I wore them to church every Sunday and was raised to believe that you always wore pantyhose with skirts and dresses. At some point in my life I began to find them sexy. I think it has to do with the fact that I love to tease and pantyhose allow you to tease very well. When you look up a skirt if a woman is wearing pantyhose and no panties you can almost see something but not quite. And even if you try to touch you can't actually get to it. It's really a turn on for me.
---
What happened to ___________? (Adrianna, Honey, Lee, Izzy, Sammi, etc.)
Izzy and Sammi have both retired. And by retired I mean they have left the modeling life behind entirely. There is no chance either of them will be back. Same goes for most of the other women who I have worked with in the past. Many moved away. Some have careers and families now. When we started the site we were very young. Most weren't married or didn't have kids or careers. Of course after a decade all that has changed.
You have to remember we have been doing this for 20 years. That is a very long time. People who were born when we started the site will be legally drinking soon. The girls who modeled on my site when we were actively shooting new models are in their 40's and 50's. Some are 60. There are many grandmothers in the group now. I know they won't be back and I know for a fact you wouldn't like to see the way some of them turned out LOL. Not everyone ages as well as others.
---
Do you have Pantyhose Addict's content? Do you have photos and videos of Izzy?
We have some of the content from the Addict Web/IPI group of sites. We do not have all of the content. We now own the domain names and rights to the content from the sites with the exception of anything with Izzy in it or content produced by IPI featuring Sammi. We do not have any of the photos or videos that feature Izzy, Adrianne, or Sammi nor do we have access to it. We also do not have all of the content they ever posted. Much of their original content was lost over the years and we only received what was still available when we made our licensing agreement.
---
This is a group of questions I get all the time.
Do you swing?
Can I meet you in person? Can I pay you to meet me?
Can we have sex? Can I pay you for sex?
I have a huge cock. Do you want to see it/play with it/fuck it/suck it/ et. al.?
The answer to all of the above is no. As I mentioned above Tony and I do play around with other people. They are friends of ours. People we have known for years. We do not swing with strangers, or even with people we know but haven't been friends with for very long. We only play around with people we know and trust completely.
As far as meeting for any reason, paid or not, I won't do it. I am not comfortable meeting people like that. We have had two meet and greets in the past with Izzy and friends and they were fun but I don't think I would like to do that again.
And finally, no I don't want to have sex with you.
If you have a nice cock, that is great. I am sure there are plenty of people out there who would love to play with it. I am not one of them. If you want to send me pics and tribute shots that is fine. But I am not going to respond to them the way you think I will. I may say "thanks" or "I am glad you enjoy it." But I don't do dirty emails, sexting, chatting etc. I do appreciate the fact that you enjoy my work and it turns me on knowing what you do for me, but I decided long ago that once I start responding to those messages I would not be able to keep up with all of the emails and messages.
---
What brand and color of pantyhose do you wear most? What is your favorite brand of pantyhose?
The first question is the easiest to answer. I wear suntan L'eggs Sheer Energy All Sheer pantyhose almost every day. That is my go to pair. I love them. They are sexy and durable. When it is hot out I will sometimes switch to Hane's Ultra Sheer control tops. They are cooler and absorb sweat pretty well. If I am dressing up I usually wear either some really shiny and silky pantyhose, or seamless pantyhose. Occasionally I will wear stockings if Tony ask me to wear them but I don't wear them unless he asks which isn't often.
As to a favorite brand/style, that is a tough one. I love pantyhose! That's it. There are some styles I don't like because they sag after a while, run too easily, or are too rough. The styles with the tiny waistband are not fun to wear because they slide down all the time. The kind that have the seam that runs through the crotch instead of seamless panel or a cotton panel are horrible. They will rub you raw in a bad way. I also don't like pantyhose that get runs easily. They are a waste of money because I usually only get a half of a days wear out of them before I run them and have to toss them. I LOVE shiny hose and silky hose. Those are my favorites. I prefer skin tones and never wear colored tights unless it is for a costume or photo shoot.
---
Do you wear pantyhose all the time?
Yes, each and every day. I wear them under my jeans. I wear them with sweats. I wear them with shorts. I wear them to the gym. I even wear them when I am going to go swimming. I just put them over my bikini bottoms.
There is a funny story about going to the water park with Sammi, her husband, Tony and the kids. i was wearing a cute summer dress, hose, and a pair of my summer wedges. When we got to the water park we set up our stuff at a table under a cabana. There were other people of course sitting around enjoying the weather. Well the first thing I did of course was take off my sundress. So I am standing there in my wedges, hose and bikini. I didn't think a thing about it. After all I am wearing a bikini. Well I go to set my dress over the back of my chair when I notice a group of ladies with their mouths hanging open. I think they initially thought I was stripping right there in front of the kids. HAHAHA! Once I started taking off the hose they realized but at first they were shocked. It was hilarious.
---
Do you wear panties with pantyhose?
No. Do you wear two pair of underwear? That's what pantyhose over panties is like to me. Plus it hides all the fun stuff too much. I like knowing that there is a chance for someone to see a little more that they would with someone wearing panties.
---
Do people or your close friends think it's weird that you wear pantyhose all the time?
I have never had any one say anything to me about it. In fact many of my girlfriends have modeled for the site and now love pantyhose as well. Some of my neighbor friends who don't know about my fetish do come over and borrow outfits, heels, and hose when they need to dress up.
I did have an incident one time that upset me. Tony and I were going to a comedy show out of town and were staying at a hotel. I wore a cute denim mini skirt, an elmo t-shirt under a little denim jacket, a pair of sexy heels, and some super shiny pantyhose. I was all fixed up and ready for a night on the town. Little did we know that a Methodist Youth Convention was being held that weekend at the same hotel we were staying in. When we got to the lobby a bunch of the "church ladies" started staring and whispering to each other. That wasn't the best way to start the evening. When we got to the venue we had to park a couple blocks away uphill from the building. It was a pretty good hike and heels aren't the best thing to hike in. So after the show Tony walked me out to the front of the building and then went to get the car so that I wouldn't have to walk all the way there in my heels uphill. There were a lot of people standing out front so I felt perfectly safe. I needed a cigarette (back then I still smoked) so I stepped away from the crowd a little bit as a courtesy and lit up. While I was standing there a group of guys drove by slow and started cat calling at me like I was a hooker. I was scared and very upset. The people just turned and stared. No one said anything but just looked at me. I thought I looked really cute but apparently they thought I looked like a hooker. It ruined my evening. 🙁 Tony made me feel much better though and swore that if we saw the guys on the way back to the hotel he would make sure they didn't do it again and make them apologize.
The moral of the story is just because a woman is dressed up sexy does not mean it is ok to act like a fool.
---
Do you like men in pantyhose?
Only when I am having sex. I don't generally like men to wear them all the time. I think it is because hairy legs just don't look good under pantyhose to me. When we are both wearing pantyhose during sex I like the sensation of the nylon rubbing on nylon. That is a turn on.
---
Do you like women in pantyhose? Are you bi?
Yes and yes. Once of my very first sexual experiences was with a girl in high school. I am always pointing out women in pantyhose to Tony and find myself trying to look up women's skirts whenever I get a chance to.
---
Are you married?
Yes, I am very happily married to Tony. We have been together since 2000 and we married in 2002 . We have three kids (all grown now). We have a semi-open marriage in that we like to play around with our very close friends as long as the other is there to watch and doesn't mind. I like watching Tony and other women messing around. I also like Tony watching me playing with other men and women. We have tried swinging but currently don't.
---
Do you actually have the pantyhose fetish or is it for Tony?
Tony and I both have the fetish.
---
How do I tell if I have a pantyhose fetish or a Dawn Desire fetish?
That's a funny question but the answer may be interesting so someone else so I will attempt to answer it. The pantyhose fetish is actually a type of underwear fetish.
Having been involved in the pantyhose fetish world for so many years I have seen many variations of the fetish and this is a very small sampling of the different varieties. In order to have the pantyhose fetish you have to be attracted to the person because they are wearing or wear pantyhose and not only because they are physically attractive (though you can be attracted physically and because they wear pantyhose).
I don't believe there is a "Dawn Desire" fetish. If you are attracted to me solely because of the pantyhose I wear then it is a pantyhose fetish. If you are attracted to me no matter I am dressed in then it is more of normal physical attraction to me because of my physical appearance, which is perfectly normal, then it is not considered a fetish at all just regular physical desire. 🙂
---
Isn't it hard to run a website when you have children?
Yes, it is. Luckily when we started the site our kids were already in school so we would just do it during the day. We also took a lot of out of town trips and left the kids with the grandparents for weekends. Now that they are grown and moved out it is much easier. Our oldest daughter knows about the site but the rest don't as far as we know. I am sure that if they did they wouldn't care either. We raised them to be very open about that sort of thing.
---
Do you/Will you ___________?
(skype, kik, text, send selfies, facetime, chat, meet, private message, direct message, etc)
No. I don't do any of the above.
---
Do you like anal?
No, I don't do anal. It isn't that I have never done it. I used to do anal when I much younger. I had one boyfriend that only wanted anal. But that was when I was really young. We are talking before I met Tony and I met him when I was 20 years old. Asking about anal or to do anal is a quick way to get ignored.
---
Can I come to one of your parties?
No, our parties are private affairs for us and our very close friends. They are not open to the public. I am sure you would love to be my friend but that's not the way it works. LOL.
---
What are your turn-ons?
That is a very broad question. There are a lot of things but I will touch on the highlights. I like to tease as I have said before. I like to masturbate in the car while we are travelling. I like to walk around in public wearing just my heels and pantyhose. Usually in hotel hallways or on balconies. Places where people may see me but can't actually get to me. I like the idea of people watching me and maybe catching me being naughty. I like to do things that shock people like fist myself or take big dildos. I like to make out with men and women. Kissing is a big turn on. I am submissive for men but dominant with women. I like being tied up sometimes. Light bondage. I like turning Tony on the most. Most of the things I do is to turn him on as well.
---
Why did you decided to retire and what brought you back?
Back during the "The Great Recession" things really started to slow down with the site. We went back to work in the real world and found a group of guys who would take over operation for us. Over the next few years they ruined the site and we hated to see it like that. It was a mess when we took it back but with a lot of hard work and the support of all of our phans we are back in full swing and growing. Thank you so much for your support. Now I plan to keep going as long as you guys are still enjoying my work.
---
Can you make your site available in my native language? Google Translate is not always correct.
I would like to, but English is the only language I speak. If I were to try and translate my content I would have to use Google Translate so it would result in the same problem. It would be nice and would be a big help for my non-English speaking fans but it isn't possible.