I am moving my posts over to the Loyal Fans platform. Why the change?
Because I can offer you more features at a lower cost to you. I love sharing my passion for pantyhose with you and LoyalFans is the best place for me to do it! I am always looking for new ways to bring you the best experience I can. For 20+ years that has been my goal and I know this is the best way I can. They have a great platform that offers all the things I want to provide for my subscribers.

Hello, pantyhose lover! Welcome to my world of pantyhose passion. I'm Dawn Desire and I absolutely LOVE pantyhose. We are the original, often imitated but never duplicated, amateur pantyhose fetish site where it is all about the pantyhose baby! Together with my husband, Tony, we run this little spot on the web. We started the site back in 2001 and have enjoyed sharing our pantyhose passion with the world ever since.
I wear pantyhose everyday. They are the sexiest clothing item a woman can wear. As long as I can remember I have been turned on by the way pantyhose look and feel. The soft, silky nylon wrapping me from waist to toe. The sound of pantyhose as they swish when I walk. I especially love the way people look at me when I am wearing shiny suntan pantyhose and letting people get peeks up my skirt. It is a great way to tease. The sheer nylon gives them a glimpse but the cotton panel only teases them. If I am feeling really adventurous, seamless pantyhose are the way to go. They can get a complete view of my pussy and how excited I am.
If you want to know more about me personally I have a Q&A page that answers the most common questions. If there is something else you would like to know just ask in the comments and I will update the post with the answer.
You can follow me on Twitter to see my updates, selfies, and candid pics. Twitter is where I interact most with other pantyhose lovers.
Well I guess that is it for the intro. Check out the rest of my site. Check out the free sample pics and videos and always remember, it's all about the pantyhose baby!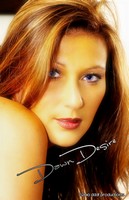 Subscribe to my Loyal Fans account today. Help us keep our passion for pantyhose growing and spreading across the world. With your support we can make pantyhose great again. 😉